ProEnduro gift voucher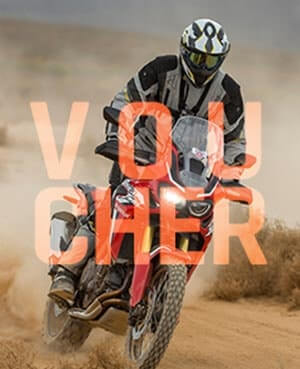 Are you thinking about a birthday, occasional or Christmas present for a lover of two wheels? The Proenduro.pl gift voucher authorizing you to participate in our training is a remarkable, and above all perfect gift for any ambitious motorcyclist! The coupon can be used at any training organized by Proenduro.pl in the 2020 season.
All you need to do is contact us by email or phone and provide us with basic information about the recipient who will take part in the training. When passing the coupon, we will also inform you about all formal requirements related to taking part in the training and answer all your questions.
You can choose a voucher for a 2-day training at a cost of PLN 990. A voucher for one-day training or for thematic training (Sandbox or Enduro Must Know type) is just PLN 590! You can also ask us to prepare a coupon that can be used by a separate recipient for any product from Proenduro.pl and California Superbike School!!
Warning! We do not refund funds for unused coupons and we do not transfer training to the next year.